A recipe for little gourmet cookies made with next to nothing, perfect for using up egg whites!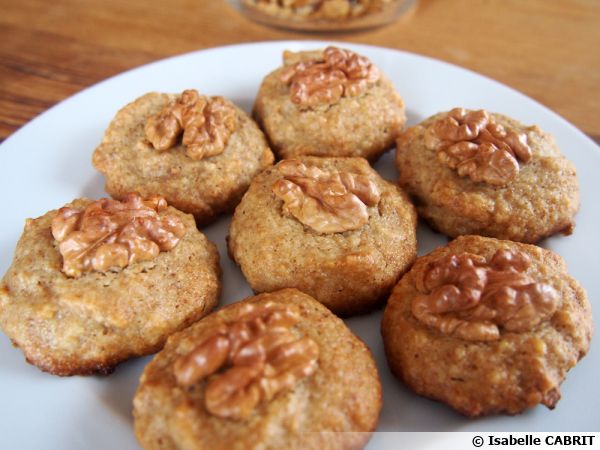 Number of people: 15 pieces
List of ingredients
230 grams of mixed nuts

15 ½ walnut kernels for decoration

2 egg whites

100 g of powdered sugar
Preparation time: 15 minutes
Preparation time: 15 minutes
Break: 30 minutes
recipe
Preheat the oven to 190°C.
Sprinkle the egg whites with powdered sugar (without adding).
Add walnut powder and mix.
Put it in the refrigerator for half an hour.
Form about fifteen balls with the rested dough.
Place on a baking sheet, cover with baking paper and flatten slightly.
Place half a walnut kernel on each ball and bake for a quarter of an hour.
Remove the cookies from the oven and cool on a wire rack.
Tips for a successful recipe
This recipe allows you to use egg whites when you used yolks for the previous recipe.
Possible option with nuts.
Recipe based on 'jecuisinesansgluten.com'
Thanks Isabel Cabrit
Also read